In the runup to the annual Games of Batveg, it has become clear that many of the Citizens and Knights of the Union of Plort have not received their customary honours. Their names are not listed in Baron Huinesoron's Cyclopaedia; their coats of arms go unblazoned; their histories are unknown to even those closest to them. Clearly, this cannot go on.

Or, in other words:




Welcome back to Konti-Nyuum.

The Protectorate of Plort, Konti-Nyuum, is not a PPC AU. Nor is it quite a PPC Writers AU, though I have one of those too. Rather, it's a PPC Community AU - an answer to a question that was never asked:

What if the PPC Community was a medieval nation?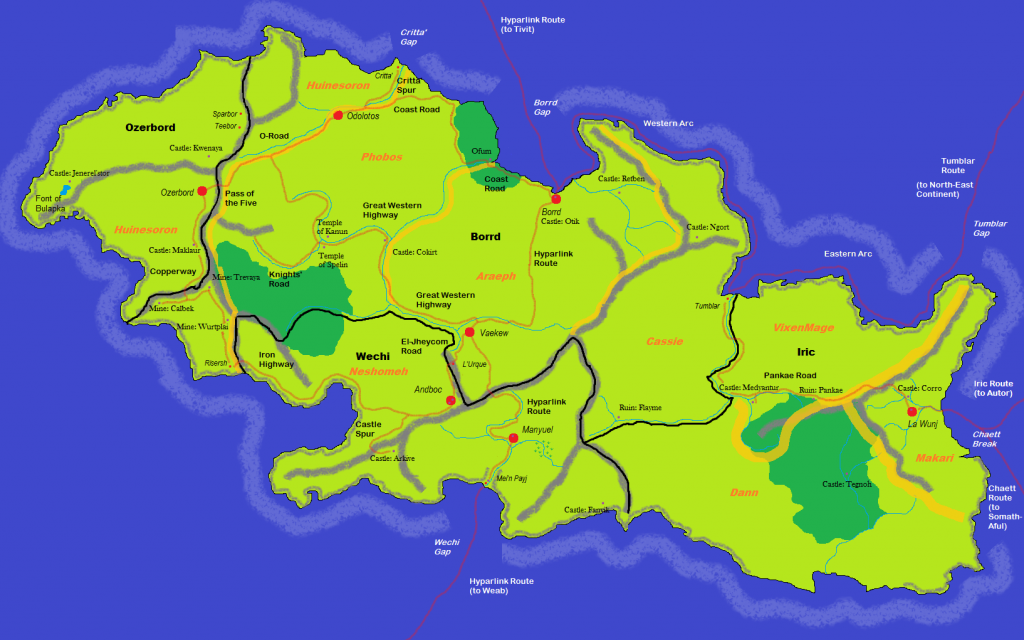 So here we are. The island of Konti-Nyuum lies to the north of the great continent of Weab. On this cliff-walled rock the noble knights Jay and Acacia made their home, building the Protectorate of Plort, and those who came after them have carried the Protectorate through its trials and troubles to the current Union of Plort. The Knights of Plort sally ever forth against the hosts of the Marizu, seeking to defend the far-off nations of the Scholars' Empire from their scourge. For the full history of Plort, I direct you to Baron Huinesoron's Cyclopaedia.

So what's in it for you? Well, each and every member of the PPC Community is also a resident of Plort. Volume 6 of the Cyclopaedia lists the histories and descriptions of those of us who've given them - and if you're not in there, why not join in and give one? It's quite simple to do:

-There are only three 'ranks' in Plort. All Permission Givers are Barons. Anyone with Permission is a Knight. Everyone else is a Citizen. These ranks don't impart social standing - they're relevant only to the crusades against the Marizu. Barons are war-leaders, and knights are permitted to ride against the Marizu; Citizens shouldn't do so (but that's 'shouldn't, not 'never do').

-Everyone can have their own pair of heraldic devices, according to Plort's two systems as described here. If you can describe your device/s, either formally as described there or just vaguely, I'll (try to) make it for you.

-Make sure to choose which of the four nations of the Union you live in, and indeed where in it; there's nothing wrong with adding small towns and villages wherever you please, or you can live in the cities. Up to you!

-Most of the nations on Weab are hopefully self-explanatory parodies of various websites. Bear in mind that canons are in the Scholars' Empire, while their fandoms are on Weab (and mostly under the dominion of the Marizu).

-PPC Agents are cast as a knight's weapons, armour, horse, whatever, not as people. Departments are ships, such as the Aberration (DOGA). OFUs are armies out of the great military camp of Ofum.

-... and read the Cyclopaedia! The various parts of Plort, the foreign nations, the scene-setting stuff, and local and foreign characters are all in there. You're free to make use of them.

And of course, this thread isn't limited to bios and heraldry. Anything goes! Three of Plort's nations lack national anthems, two lack flags, half the geographical features are unnamed (and if anyone wants to map the Marizu lands, I'll be suitably impressed)… there's only one narrative of an actual 'mission' (the slaying of Amariel by then-Knight Huinesoron and Knight Raven)... there will be a Baronial Council going on, which is open for in-character comments by all and sundry; any other RP-subthread-activity is good, too! There are inns in the cities (though the only one named is in Iric), and… basically, use your imaginations. ;) You're good at that.

hS Baron Huinesoron of Plort, Protector of Ozerbord, Custodian of Fanvik-Whirl, Marshal of the Order of Udisc, Scourge of the Marizu, Friend of Medellurth, &c &c &c